The Metro Boston Office services approximately 7,000 members in the Greater Boston Area in the public and private sector. AFSMCE Metro Boston members work in a number of different job titles ranging from Cafeteria Workers, Parking Enforcement Officers, Crossing Guards, Laborers, Correction Officers, Equipment Operators and Mechanics. 
AFSCME Staff and Local Leaders work together in preparing and handling grievances, contract negotiations, unfair labor practice (ULP) and civil service commission appeals.
We also provide our Local Leaders and members guidance and advice as to their contractual and legal rights.
EDDIE NASTARI
 DIRECTOR of Field Services and Organizing 

Email: [email protected]  |  Phone: 617-367-6022
BILL CHIASSON

 
METRO COORDINATOR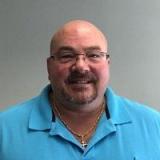 Email: [email protected]  |  Phone: 617-367-6042
Jamie Henderson 
MEtro Boston ADMINISTRATIVE ASSISTANT

Email: [email protected]  |  Phone: 617-367-6048
Gerzino "jazz" Guirand

staff representative

Email: gguirand@afscme93.org  |  Phone: 617-201-4545
SHEILA KEARNS
STAFF REPRESENTATIVE

Email: [email protected]  |  Phone: 508-250-2048
GARRETT MAHONEY
STAFF REPRESENTATIVE

Email: [email protected]  |  Phone: 617-201-4534
DAN SKINNER
STAFF REPRESENTATIVE

Email: [email protected]  |  Phone: 617-201-4535